Saracens Mavericks confirm departing players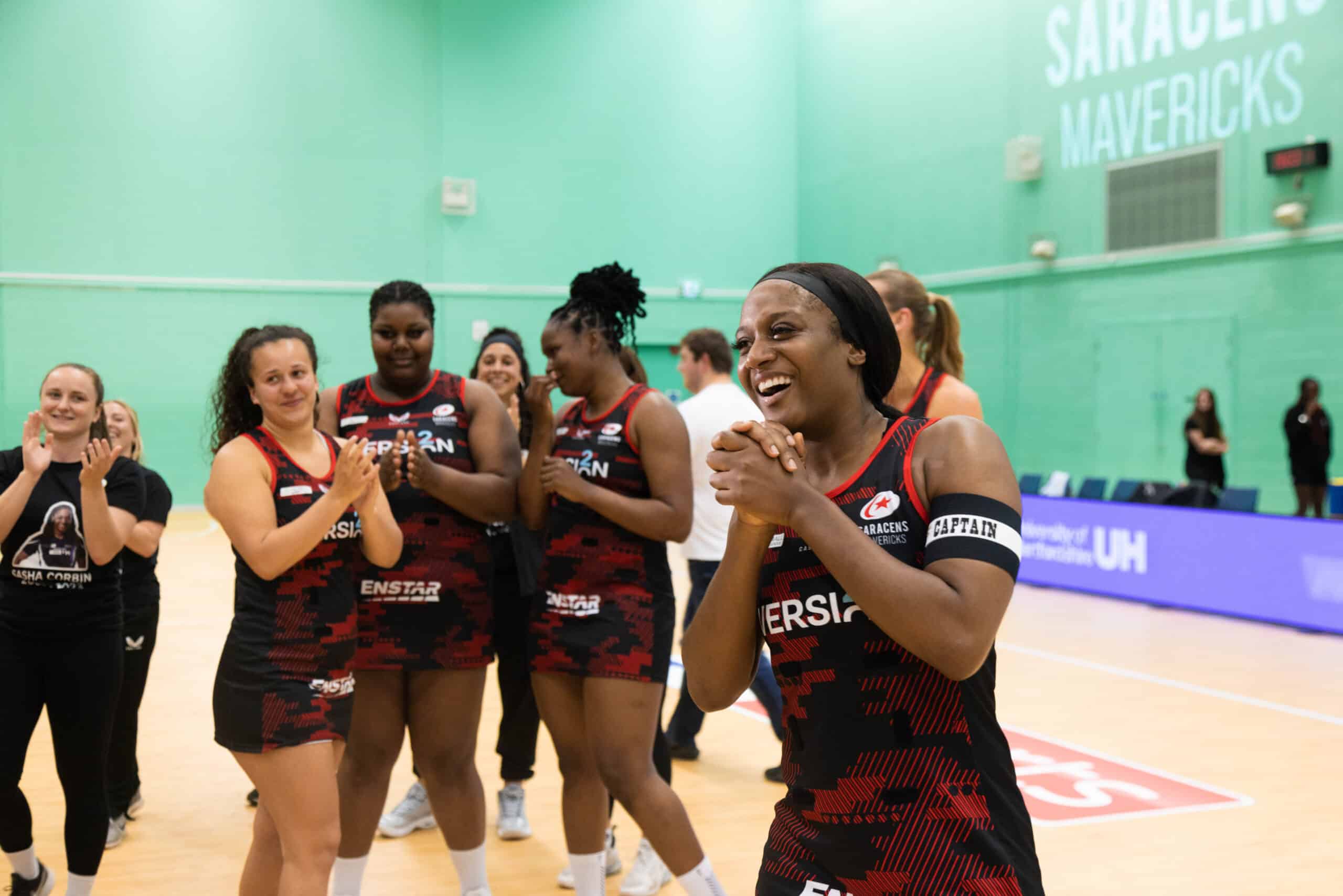 Saracens Mavericks can today confirm that five players will be leaving the club this summer.
Captain Sasha Corbin has retired from playing, having played her final netball match at the world cup, whilst vice-captain Beth Ecuyer-Dale will also not be returning to the club next season.
Defensive players Monique Meyer and Christina Shaw have both moved on, with Meyer returning to South Africa, whilst Shooter Ellie Kelk has taken a step back from netball to focus on work.
All five have played an important role for Mavericks, with Head Coach Camilla Buchanan paying tribute to them all.
Welsh international Christina Shaw joined Mavericks ahead of the 2023 NSL season, playing an important role in the defensive third at the start of the season. She continued to impress throughout the campaign, going on to play in the recent Netball World Cup, with Buchanan praising her impact on the group.
"Christina is an amazing human. She has been a fantastic addition to the group and made a huge impact in a short time with us. She has one of the highest work rates I've seen. I want to wish her the best in the next part of her journey."
Centre and Vice-Captain Beth Ecuyer Dale, has been a key part of the Mavericks journey for a number of years, having come through the pathway. Composed on the ball and a cool head in pressure situations, Buchanan credited the way she had grown and developed during her time at Saracens Mavericks.
"Beth has been a massive part of this side. Having come through the pathway, she's really grown and developed into a top player. She's a real talent, who I am sure will go on to further her netball career in the best way possible."
South African international Monique Meyer is returning back home after one season in the NSL. A combative and tenacious defensive player, Meyer provided Mavericks fans with several standout moments throughout the season, including a dominant performance against London Pulse in the final match of the season.
Buchanan explained that she will continue to keep in touch with Meyer, whilst fully supporting her decision to return home.
"Monique has decided to go back home to South Africa, which we completely understand. I cannot thank her enough for what she has given to the side. Her work ethic and her humbleness have been huge assets. She has so much to give to the sport and we will continue to keep in touch with her."
Shooter Ellie Kelk returned to Mavericks this season, playing an important role in a strong attacking unit. Buchanan praised her work ethic and the standards that she had helped drive during her time with the club.
"Ellie came back to Mavs this season and I cannot thank her enough for her unwavering commitment to the club. Her standards off the court have been superb and she's an all-round fantastic player and person."
It's been several months since Sasha Corbin announced her retirement from the game and, having bowed out representing Barbados at the world cup, Corbin now enters a new period of her life. Buchanan has played with and coached Corbin throughout her career and she paid tribute to a player who has been synonymous with Mavericks throughout her career.
"For as long as I've known Sasha, netball has been her driving force. For us at Mavericks and for the sport, it's a sad time to be saying goodbye to someone who has been the face of the game for as long as I can remember. Playing alongside each other, to now having the privilege of coaching Sasha; it has been an absolute honour. She's been a fantastic leader and her amazing energy is always able to lift the group."
Everyone at Saracens Mavericks would like to thank all five players for their efforts during their time at the club.