Saracens Sixth Form partners with Middlesex University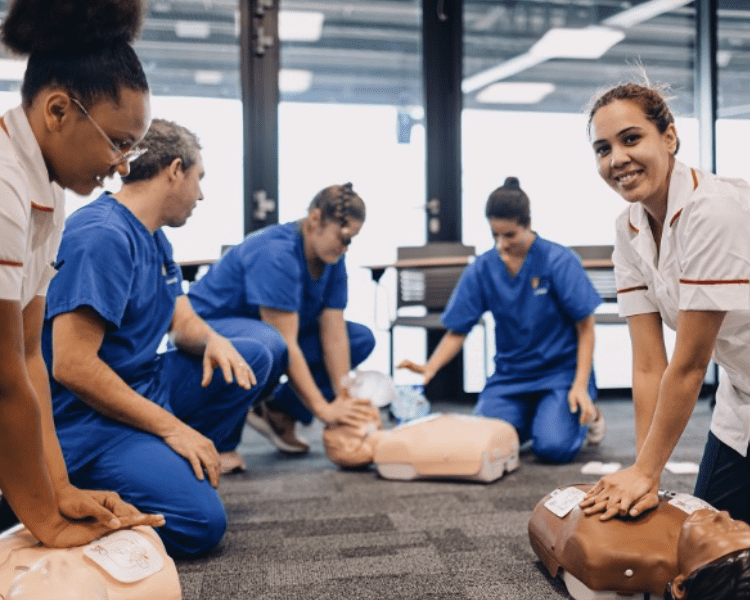 Imagine coming to the multi-million pound 1876 stand for some of your sixth form studies!
That's exactly what some students from Saracens High School will be doing next September when they begin their two-year T Level Health studies.
Saracens High School was founded in 2018 with just one year group: Year 7. Every twelve months another year group has been added and an additional 180 pupils presented with their House ties. Next September the organic growth of this oversubscribed school will see the launch of a sixth form. 
Saracens Multi-Academy Trust wanted to do more than just provide the community around Grahame Park with a local school. The school, which benefits so much from their relationship with Saracens, serves local children with a complete education: rigorously academic; concerned with character; and future focused.  
This final emphasis was uppermost in prompting the leadership of Saracens High School to embrace, among other pathways, the government's new career-oriented qualification, T Levels. T Levels are a two year technical qualification equivalent to 3 A Levels and with the UCAS points to match. With over 45 days of on-the-job vocational training, T Levels seek to raise up highly-skilled individuals to join the workforce.
T Level Digital Production, Design and Development will appeal to many, as it prepares young adults for one of today's fastest growing industries. While the T Level Health students at Saracens Sixth Form will benefit from a truly unique opportunity.
The new health rooms in the 1876 stand's four-storey development will be where these students will do some of their vocational training. Students will be able to apply what they learn by taking part in realistic situations that mirror what they'll find in the workplace. Middlesex University Vice Chancellor, Nic Beech, says "we have made it possible for our healthcare students to learn from academics who work regularly in the NHS."
Miss MacIntyre, a Biochemistry graduate, is the T Level Health Advisor at Saracens Sixth Form and outlined the broad appeal of the course:
"I've spoken to many students who want to study T Level Health as an access route into lots of different healthcare professions."
The school is the first further education institution in the borough of Barnet to offer T Levels. Assistant Principal, Mr Olufola, expressed the scale of the school's ambition:
"Saracens High School can become a hub for budding healthcare professionals across north London."
Young adults have indeed applied from schools across north London but we spoke to Aisha and Macie-Leigh, two charming Saracens High School pupils who would make wonderful health workers.
Aisha wants to follow in her sister's footsteps in becoming a nurse so is planning on "going straight to work" after completing T Level Health.
Macie-Leigh, on the other hand, wants to "do the T Level then go to university and study midwifery."
These applicants exemplify the two destinations T Levels lead to: work or further study. 
Miss MacIntyre is looking forward to showing these young women, and other applicants, what they have to look forward to:
"I'm excited to take the students to StoneX in January and show them all of the facilities and talk about what they'll be learning on the course."
Saracens Sixth Form are so thankful for this partnership with Middlesex University, which has come about principally by belonging to the Saracens family. What a great family to belong to!
By Erica Rosa Tapp