VACANCY | PLAYER DEVELOPMENT GROUP PHYSIOTHERAPIST/ SPORTS THERAPIST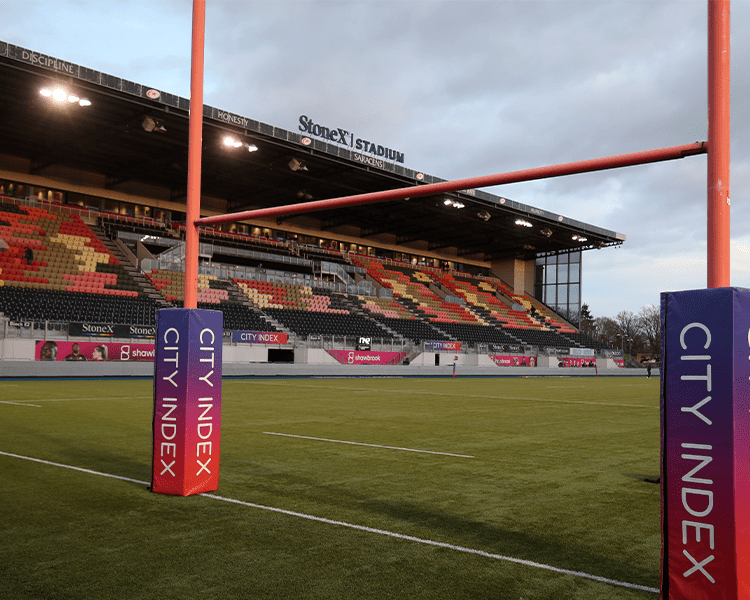 AN EXCITING OPPORTUNITY HAS BECOME AVAILABLE TO JOIN THE SARACENS ACADEMY MEDICAL TEAM AND WORK ALONGSIDE THE JUNIOR ACADEMY PHYSIOTHERAPIST, PROVIDING MEDICAL COVER TO THE U14 – U16 DEVELOPMENT PROGRAMME IN THE HERTFORDSHIRE REGION.
The applicant will be required to provide pitch-side cover during training sessions and to assess and diagnose, where appropriate, to manage these athletes. The applicant must be able to make decisions regarding players ability to train and communicate this to staff, teachers, parents, and guardians.
The applicant should be highly motivated with a desire and instinct to develop, improve and drive the high standards expected within the Saracens medical team, Academy and Club as a whole. This role will be based primarily at Sandringham School and at times at Saracens Training ground (AL3 6BB) and/or Stone X Stadium in Barnet.
This position is managed by the Saracens Academy manager, but with clinical line management from the Junior Academy Physiotherapist. Support and learning opportunities are available to the applicant too.
Key Responsibilities:
Part time role with the Saracens Academy DPP/ PDG
Collaborate to provide the medical provision for U14-U16 Academy Programme.
Expected to provide pitch side medical cover for PDG training sessions and festivals.
 Providing evidence-based assessment, treatment, rehabilitation and pre-habilitation programmes as appropriate
Organise, administrate and manage a player caseload effectively and efficiently
Liaise and communicate closely with the Junior Academy Physiotherapist, Academy Manager and PDG coaches
Maintain professional and RFU minimum standards, confidentiality, continued professional development and record keeping in line with registration guidelines (as per HCPC, SST, BasRat).
Ability to work irregular, unsociable and flexible hours including evenings and weekends
• BSc (Hons) Physiotherapy or BSc Sports Therapy qualification (or is currently 3rd year student)
Professional/ Student Registration (CSP/HCPC/Society of Sports Therapists)
Ensure your level of Professional Registration provides you with professional Indemnity Insurance
Holds or meets requirements to attend PHICIS Pitch side Qualification (or equivalent pitch side qualification)
Current and valid driving licence
Previous experience working within sport.
Experience working with adolescent athletes.
Personal Attributes:
Excellent communication, interpersonal and administrative skills
Ability to work both independently as a sole practitioner and collaboratively with academy athletes of varying ages, in a variety of environments and settings
Sound clinical reasoning and decision-making skills
Desire to learn and develop
Passionate to be part of developing of the next generation of Saracens Players
Salary: £50 per session- but dependent on qualification and experience
How to apply:
Applications should be made by submitting a CV and covering letter outlining suitability to the role by 5pm of the closing date. Please send your completed application to the Junior academy Physiotherapist, Pip Rainbow, piprainbow@saracens.net.
No agencies please, this is a direct recruitment drive.
Please also note that due to a high volume of applications, we will only be able to respond to successful candidates. If you have not been contacted by the noted interview dates, please assume that your application has been unsuccessful on this occasion.
Saracens Limited is an equal opportunities employer. We welcome applications from all backgrounds and do not discriminate on grounds of race, religion, or belief, ethnic or national origin, disability, age, citizenship, sexual orientation or gender identity. We promote an inclusive and diverse workplace where we value and respect every colleague.